! Updated 7/19/03 by MG> <! All contents Copyright 2003 by Michael Guiraut>
Mike's FoxPro Devcon Picture Page
- These are photos I took at Visual FoxPro Devcon 2003 -


Downtown Palm Springs
At the welcome reception - first day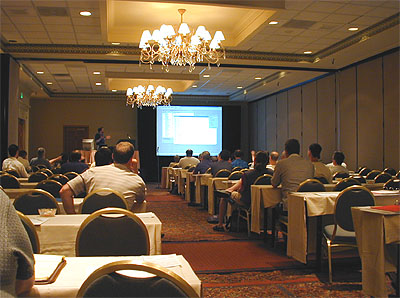 One of the technical sessions
Several members of the ACCPAC Pro Series development team
were at the conference. The man on the left is Sankaran Raman,
who is currently the chief technical architect of the product.
The man on the right is Dan Andrade, senior Pro Series programmer.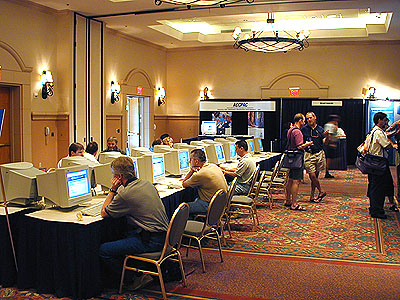 The usual 'Internet access' area.
Monday evening, Microsoft's chief technical architect for FoxPro
gave a presentation and demo of what will become Visual FoxPro 9.0
(code name Europa), the next major release of the product. Almost
the entire Microsoft FoxPro product development team was at the
conference.
Final night - outdoor dinner.
Dan Andrade and Sankaran Raman of ACCPAC at the dinner.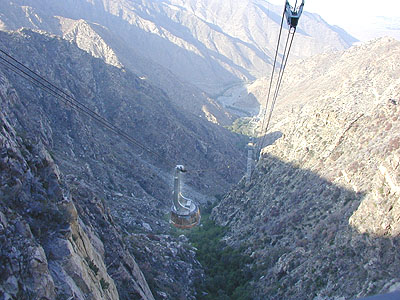 Aerial Tram.
Palm Springs and the surrounding area from 12,000 feet up.

(C) 2003 by Silicon Valley Accounting Systems