- Mike's New Car - purchased March 2005 -

Not new new - it's actually a 2002 model, but this is the first car I've purchased since I acquired my Mustang GT convertible way back in 1986.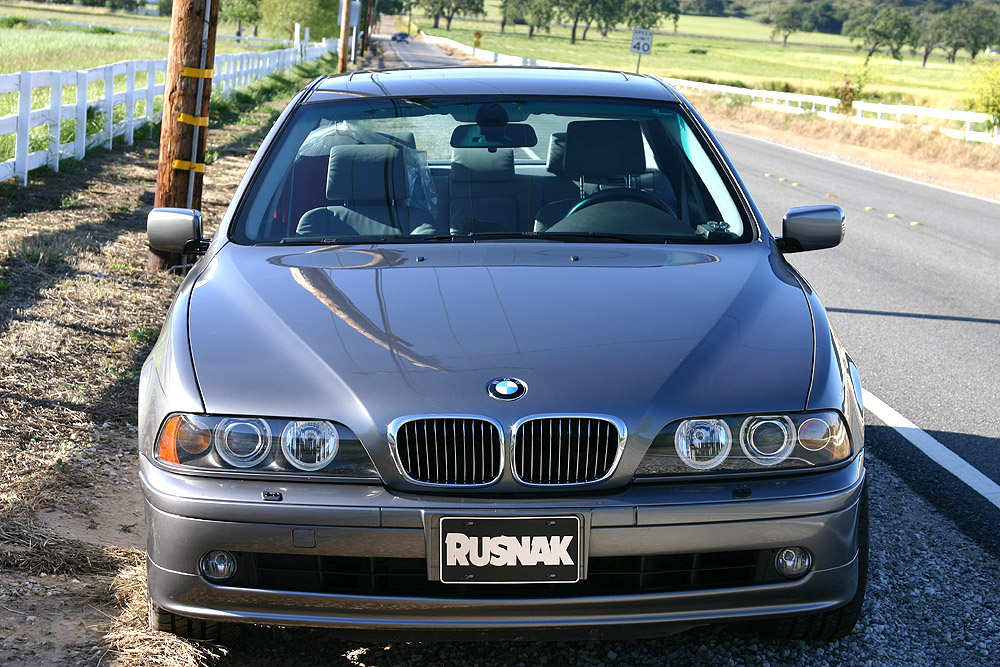 Front view

Side

Back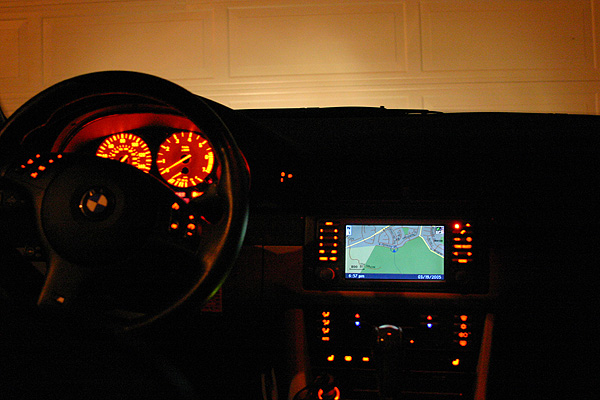 Interior at night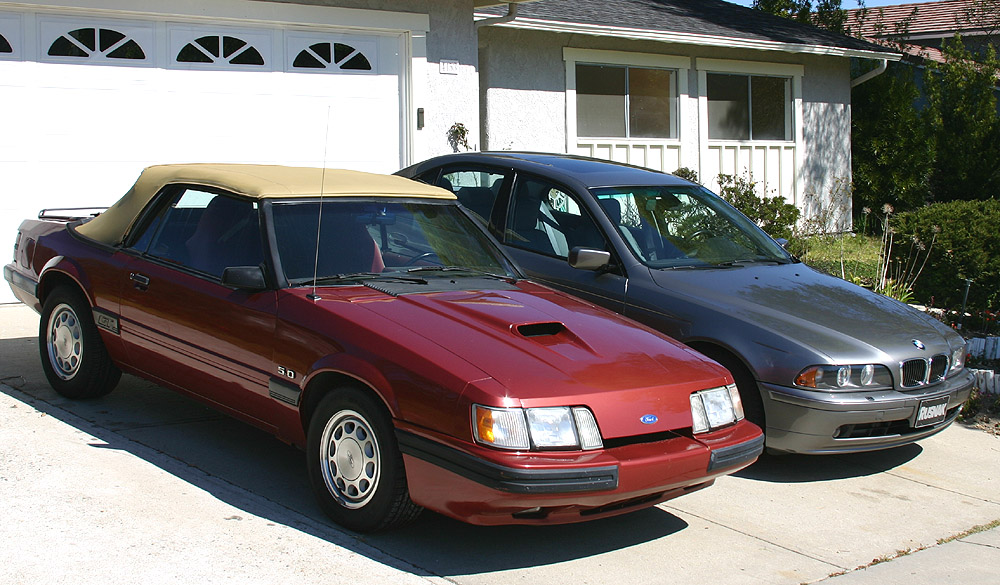 Old and new in driveway
BMW basic specs:
2002 BMW 540iA.
4.4 liter 290 hp V8 engine.
Steptronic transmission.
Sports Package (sport suspension, 'M' series 17" alloy rims, 'M' steering wheel, sport seats, low-profile performance tires).
Premium Package (leather power seats, power adjustable steering wheel, wood trim, sun roof, etc.).
Auto-leveling Xenon headlights.
Cold Weather Package (heated seats, headlight washers).
BMW Mark III Navigation (GPS) system with 7" 16:9 widescreen LCD display.
Premium Hi-Fi with DSP, 12 speakers (two sub-woofers), 6-disc CD changer (trunk mounted) and in-dash cassette player.
2/17/07 update: The 6-disc CD changer has been removed, and an Apple 80GB iPod connected in it's place (using a
module that makes the iPod appear to be a CD changer).
BMW Voice Command system.
Split fold-down rear seats.
Rear window power sun-shade.
Top Speed: 155 mph
Miles at time of purchase: 34,000 (1 year left on factory warranty)


Ford Mustang basic specs:

1986 Ford Mustang GT Convertible customized with SVO headlights, hood and bumper cover.
5.0 liter 200 hp V8 engine with electronic fuel injection.
Five-speed manual transmission.
15" aluminum alloy wheels with wide 60-series tires.
Power windows, power locks, air conditioning, cruise control.
Power top with glass window.
Ford 'Premium' Sound (AM/FM stereo tape cassette with 60 watt amp).
Top Speed: Aprox. 120 mph

Miles at time of purchase: (bought new) Miles now: 200,000+


Most recent photo - March 4th, 2007
Disclaimer: This "Mike's New Car" page has no relation to the Pixar film "Mike's New Car".
For one thing, my car has four wheels; the automobile depicted in "Mike's New Car" has six.
For another, the "Mike" in "Mike's New Car" has only one eyeball. I swear I have at least two.